Automotive Aftermarket Products Expo (AAPEX) is co-owned by the Auto Care Association and the Automotive Aftermarket Suppliers Association (AASA). It was held in Las Vegas from 5th to 7th November, 2019. Hundreds of worldwide customers were attracted by Foxwell's powerful and comprehensive products.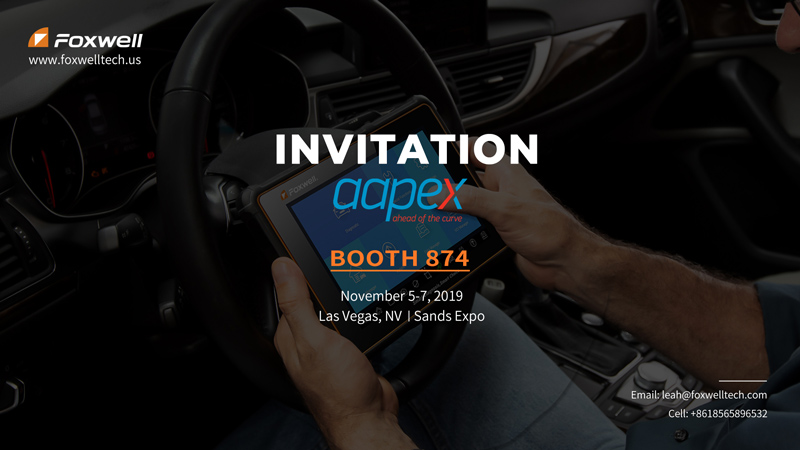 Foxwell had displayed the latest innovations and solutions in the areas of automotive diagnosis, inspection, monitoring, maintenance and so on. We provide complete product portfolio including OBDII code readers, scanners and tablet diagnostic systems and other emerging tools for the benefits of our customers. The lists are included i70pro, i70, NT680pro, NT530, NT301, BT780, T100, OS100 Oscilloscope etc.. The customers are not only from USA, Canada, Mexico, Chile, Colombia, Venezuela, Ecuador, Honduras but also from UK, Iran, South Korea, Japan and Philippine. The international business cooperation is becoming more and closer.

Foxwell AAPEX2019 was a great success through which customers' participation has greatly enhanced our mutual understanding and collaboration. See you next year!